What's This Thing Called Faith?
Spiritual health is just as important--if not more important--as physical and mental health. Cowfolks (cowboys, cowgirls, horsemen, ranchers, etc.) have historically held that Someone is in control and that they are to live their lives with respect to that Someone and to others. They live by an unwritten code of conduct of fairness, honesty, respect, and to comfort and help others in times of need.
Every person in this world puts faith in something, usually strongly in things like a job, money, status of some sort, a spouse, role model, a habit, some means of "deserved" escape from "reality", in education, or in a person's own ability or ideals. Sadly, when this fails--and it WILL fail--that person is confused and utterly lost and clueless! Many, many, many people are deceived by the lie that being a "good" person gives them the right to go to Heaven after they die.
Being good is good, but that NEVER equates with or substitues being saved! Romans 3:23 states,
"... all have sinned and are falling short of the honor and glory which God bestows and receives."
However, there is hope! Verse 24 states,
"[All] are justified and made upright and in right standing with God, freely and gratuitously by His grace (His unmerited favor and mercy), through the redemption which is [provided] in Christ Jesus..." (Amplified)
Acts 4:12 states,
"And there is salvation in and through no one else, for there is no other Name under Heaven given among men by and in which we must be saved." (Amplified)
The Bible also states in Romans 10:9
"that if you confess with your mouth the Lord Jesus and believe in your heart that God has raised Him from the dead, you will be saved."
To be saved means you become a new creation in Christ Jesus. Jesus paid the entire debt caused by the sin of the world for all time! (And that means God has forgiven you of your sin no matter whether or not you personally want to admit that you are a sinner! But you must confess that you are a sinner in order for God to forgive you of the sin He holds against you because of Romans 3:23!)
Ephesians 2:8 states,
"For by grace you have been saved through faith, and that not of yourselves; it is the gift of God"!
We are saved by grace and not by anything we could have ever done of ourselves! We are saved as a gift from God once we choose to accept it!
Choose to accept God's gift by making Jesus your Savior and Lord and choose to live your life for Him
(and you will be forever blessed by doing it!) All you have to do is say the following prayer aloud with a true heart:
Heavenly Father,
I recognize and admit that I am a sinner and that I need your salvation. You said that my sin has made me fall short of Your glory. I recognize that You, Jesus, came to the earth to suffer and shed blood for my sake to redeem me of my sin. You suffered and died upon a Roman Cross and then was buried. God raised You from the dead on the third day, and then You ascended to the right hand of the Father. Lord Jesus, I ask you now to come into my heart as my personal Savior and Lord. Please forgive me of my sins and forever wash me with Your Blood clean, white as snow in Jesus' Name!
Thank you Jesus for saving me and making me a new creation in You. I now rejoice in my salvation and my new citizenship of Heaven, for my destination has now changed from Hell to Heaven.
All of God's people rejoice with you in your new salvation and know you are now on God's path! Here are a few things you need to know.
• The whole Bible* (Old Testament and New Testament) is the Christian's guide to victory and to know and understand God better. (This is why people quote the Word of God so heavily.)
• Mark 12:30-31 says,
"And you shall love the LORD your God with all your heart, with all your soul, with all your mind, and with all your strength. This is the first commandment. And the second, like it, is this: 'You shall love your neighbor as yourself.' "
This means to love God and to love all people.
• Hebrews 10:24-25 states,
"And let us consider one another in order to stir up love and good works, not forsaking the assembling of ourselves together."
Our focus is first on a relationship with God. Then, we are to focus on our relationships with other people by regularly meeting with them. This is often called "going to church" when in reality God's people are the church, not the building! Find for yourself a solid Bible believing group of Christians, a "church" body, who can help you with your growth in God by explaining God's Word, by praying with you, and by being a support for you.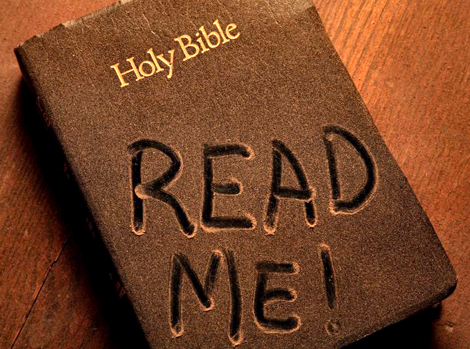 As Christians, we are there to help each other walk the path of faith, so don't hesitate to contact us with questions!
Again, we rejoice with you in your salvation!
*If you do not have a Bible, there are many stores where you can purchase a Bible. Also, many Christian organizations provide Bibles free to you. The internet is a great, free resource for Bible and Bible related information. A great place to read the Bible online is at www.biblegateway.com or www.bible.com. In addition, you can download a free app called "Bible" for your smartphone or tablet, which has the entire Bible in many versions and languages.